Versatile On-Premise Central Management Solution
An innovative total solution with a rich product portfolio comprising indoor and outdoor wireless devices, managed Ethernet switches, and on-premises management tools, SkyKey hardware and ezMaster software.
EnSky's suite of tools helps you deploy managed Wi-Fi to integrate with an existing on-site network or build customized networks from scratch. Users can remotely access the platform to configure, monitor, and manage networks in a centralized location by web or on a mobile app.
Device Configuration
WLAN configuration and group settings for APs and switches
Visualized Monitoring
Monitor and provide visualizations of AP status and active clients
Network Management
Multi-tenant system maintenance and real-time event notification

EnSky offers flexible deployment and management options, the latest in security with tunneling connections, and self-healing routing algorithms with enterprise-level mesh.
Flexible Controller Deployments
LAN deployment across different subnets or manage remote devices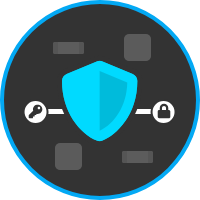 Secure Tunnel Connection
Control packets are all encrypted between EnSky and managed devices
Enterprise-Level Mesh
Adds devices quickly, optimizes routes, and immediately self-heals
Flexible and Scalable Network Deployments
Local Network Deployment with SkyKey
Users can deploy their devices onto the SkyKey web interface, which then become available for selection to a user-created project for further customization.
Single Site / Same Subnet
On-site deployment up to 100 access points + switches
LAN / Cross-Subnet
Deploy SkyKey on each network segment across subnets
Remote Access for Multiple EnSky Platforms
Multiple EnSky platforms can be deployed for cross-network and access in a central place by listing your Skykey hardwares or ezMaster in EnGenius Cloud, no matter how many SkyKey-based devices are in your network.
EnGenius EnWiFi Mobile App
The EnWiFi App enables single device or group settings for both indoor and outdoor applications, with quick-setup options for deployment and monitoring for initial configuration.